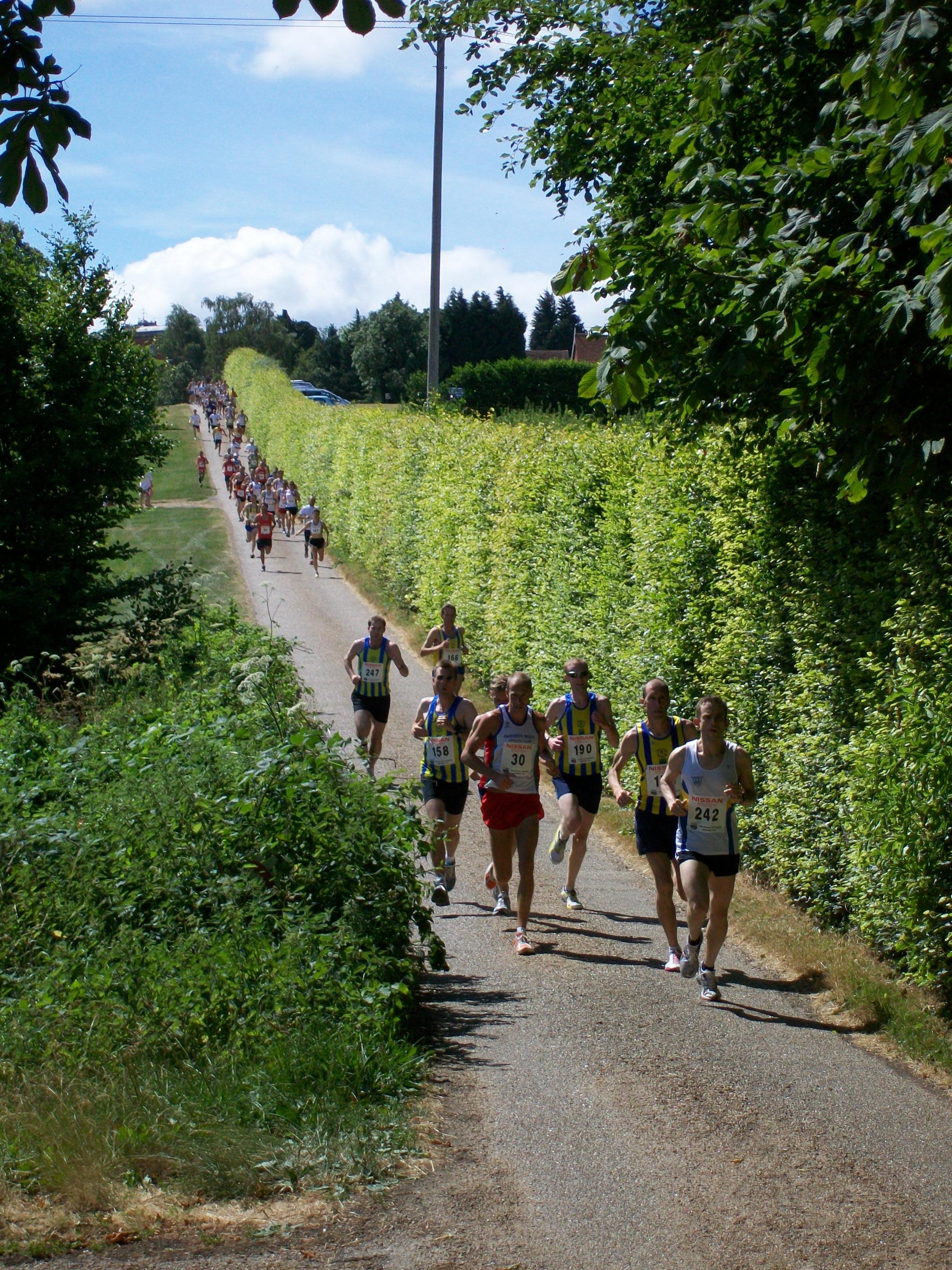 As Race Director I'd like to congratulate all the competitors who ran on 11th July and to thank our sponsors – Bailey's Nissan and Mount Ephraim Gardens. I must thank the team of marshals without whom running an event like this would be impossible. I must also thank our French visitors including 34 runners for their enthusiasm in supporting this race and making Mount Ephraim 10K run a truly international event.
The race itself took place on a hot day with forecasts of record breaking temperatures and weather warnings – not ideal conditions for running a very undulating if not hilly course! Last minute emergency planning of an additional water station at approx 8km was successful and this station will become a permanent fixture in the race. As it turned out there was some cloud cover which meant the full blazing sun could not do its worse and all runners – a record entry of 274 – completed the course without problems on the hydration/heat front. In fact St John Ambulance our first aid cover was not needed for any incident – not even a wasp sting! The record entry was due in part to online entry through Runner's World, another feature we will keep for 2011. We also intend to keep Mount Ephraim 10K as a Kent Grand Prix event but will need to confirm this later in the year. Next year we hope to again be at Mount Ephraim 10K run on the second Sunday in July, we should be confirming the date on this website soon.
The results service went well and we were able to present prizes in good time – I'll not name individuals here (but see results page on the website) as all competitors did their best and so were victorious in tough conditions – before the slightest of showers and then we hosted an excellent buffet for our French visitors before the final clear up of race equipment. Again thank you to those Canterbury Harriers who were able to stay and help with this – I guess the "free" drink and champagne from our French guests helped here!
Finally I must thank all entrants as £1 from each UK entry was donated to Demelza House raising £240 for their excellent charity work.
Regards
Tim Richardson-Perks