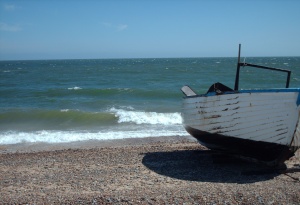 Entries for the ever popular Whitstable 10K Road Race are now closed. Despite the number of entries being raised again this year to 700 entrants, this number was filled well before the 16th April 2011 closing date.
Good luck if you got into the race; It is a very fast course, where many personal best are set each year. If you didn't manage to enter this year why not come down and support your fellow runners but remember there are strictly no entries on the day.
The beautiful course of the Whitstable 10k Road Race works its way out from Tower Hill, through Swalecliffe to Hampton Pier and then back along past Whitstable's famous beach huts.
A pound from every Whitstable 10k Road Race entry will go to the Dave Lee's Happy Holidays children's charity enabling them to organize holidays for disabled, sick and underprivileged children of Kent and their immediate families.
For more information about the race, as well as previous reults, please visit the Whitstable 10k Road Race website.