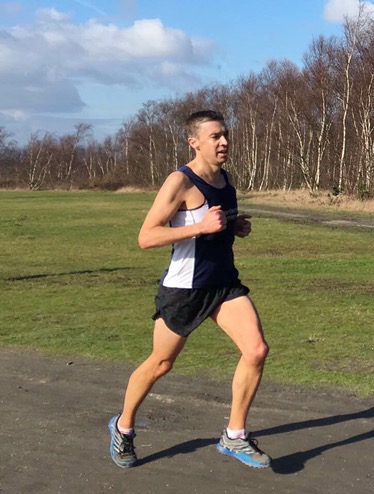 Sunday 19th February saw the last of the cross country races of the season at Fowlmead, Deal. There were some stellar performances including Simon Jones, pictured, coming in 2nd in the race but also runner up in the Men's Championship. Alex Horsley also came in the top 10 in the race.
For the women there were 3 Harriers in the top 10, Claire Pluckrose, Jo Norrington and Barbara Wenman which meant the ladies team came first in the race today but came 5th overall in the final standings, also helping the combined team to come in 3rd overall.
There were some other notable performances including Emma McCabe coming in 19th in the Ladies Championships in her first season and Leisa Foad coming 48th also in her first season! Steve Clark came 74th in the Men's Championship but has also run in over 100 races since the records began in 2001.
Well done to everyone who has taken part across the season it has been another successful year for the Harriers.
All results can be found on the Harriers website