Canterbury Harriers are the new Kent Fitness League cross country champions following the final race of the seven race series hosted by the club at Blean Woods , Rough Common on Sunday. The club were comfortable winners of the mens, ladies and combined team events.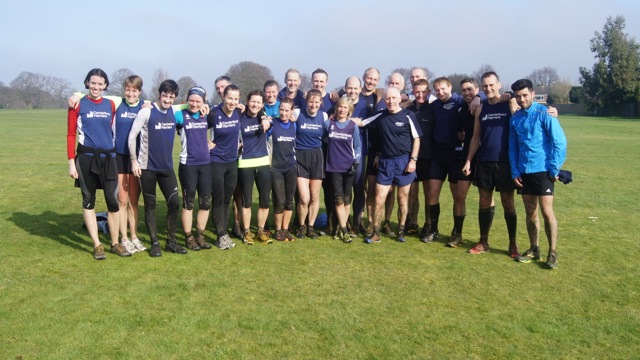 Mark Ford finished in third place in the individual mens championship and Faye Roberts finished third in the ladies championship. A fantastic achievement by the Harriers all the more impressive given the extremely tough conditions throughout all of the races following the wettest year on record.
A big thank you to all who helped set up the race and marshall on the day with a special mention for the efforts of Roy Gooderson as Race Director and John Hartley as Acting Supreme Chief Marshall ( in the absence of the normal? Supreme Chief Marshall, Steve Clark, who was unavoidably detained on Crib Goch).